theScore.bet Sportsbook Review (CLOSED
Update: TheScore.bet closed operations in the United States after being acquired by Penn Entertainment, which also runs Barstool Sportsbook.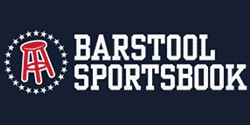 $1,000 Risk Free Bet + $10 Free
Terms Apply
theScore entered the online sports betting business with a strong background in mobile technology and sports thanks to its longstanding business a sports media company and trusted app for news, highlights and scores.
Some of you may already be familiar with theScore as a sports news and media app, but the launch of its mobile sportsbook in 2019 was uncharted territory for a company that previously focused on sharing information.
Today, theScore Bet serves as an independent mobile sportsbook. It first launched in partnership with Monmouth Park for sports betting in New Jersey as a licensed sportsbook operator and has since entered additional states.
Now that theScore has had time to settle in and show us what it's all about, it is time for a full review detailing what's on offer, how it works and our first impressions. The remainder of today's theScore review will focus on the sports betting side of the business as we look to see how it compares to other licensed providers.
Key facts:
Types of Gambling Offered: Sports betting
Established: 2019
Holds Mobile Betting Licenses in: New Jersey, Colorado, Indiana, and Iowa
Deposit Methods: Visa, Mastercard, Play+ prepaid card and eCheck
Payout Methods: eCheck, Play+ and cash at the cage (Monmouth Park)
theScore Background Information
theScore is based in Toronto and got its start in both the TV and digital businesses. The Score Sports Network was acquired by Rogers Television Network in 2012 and rebranded, but theScore held onto its digital assets.
Included among those is what the company is best known for, a popular digital app for iOS and Android smartphones. The app provides everything users would expect from a sports-centric offering, including scores, highlights, and breaking news.
In December 2018, theScore announced plans to enter the mobile betting market in New Jersey. theScore then signed an agreement with Darby Development, which manages Monmouth Park on behalf of the New Jersey Thoroughbred Horsemen's Association.
theScore went live in New Jersey in September 2019 as the first major North American media company to enter the regulated US sports betting market.
theScore Bonuses and Promotions
theScore ranks well terms of bonuses and promotions with offers that are easy to understand and not overburdened with terms and conditions. Overall, theScore's promotional lineup is better than average.
100% up to $100 Deposit Match Free Bet
theScore welcomes new customers with a 100% match bonus that is delivered in the form of a free bet. Deposit $10 or more and theScore will match it with a free bet of equal value (up to $100) that can be used on any single betting market up to a maximum of +300 odds.
The free bet must be used within 10 days and does not come with any wagering requirements.
Other Promos
New and existing customers alike will find a changing lineup of promos by logging in to the app, visiting the "account" menu item and selecting "promos."
A good number of theScore promotions are designed to encourage customers to not only place wagers, but also to download the complementary sports news media app (search for theScore in the app store.
The promos offered on any given day are bound to change, but below are some recent examples of promos that were on offer at the time of this review.
Hour of Power: The Hour of Power enticed new customers to sign up, deposit and place their first wager between 12 PM and 1 PM on the upcoming Friday afternoon to claim a free $20 bet in addition to the standard welcome bonus.
200% First Deposit Bonus: New customers who already have theScore media app get a bigger welcome bonus than everyone else: 200% up to $200.
Bet 3 Days & Get a $15 Free Bet: theScore media app users who placed a $20+ wager on three days during this promo were given a $15 free bet.
Place a 4+ Leg Parlay; Get a $10 Free Bet: All theScore Bet users who placed a parlay covering 4+ games for $20 or more got a $10 free bet. Customers who had theScore media app were given a $20 free bet.
theScore Sports Betting Review
theScore offers real money sports betting through a native mobile app for iOS and Android devices. Existing theScore media users should note this is an entirely separate app from the existing app used to track scores, highlights and news.
However, theScore's media app and sports betting app are purposely designed to complement one another. Downloading both apps allows customers to place wagers through the sportsbook app and then follow the action live through the media app.
Users may also use the media app to select favorite teams and then those same teams will be featured on the sportsbook app whenever wagers on those teams are available. Other nice touches include being able to view the lines on a game and then view additional information for that game, including opening that same game in the media app for breaking info such as injuries, lineup, weather and more.
As one example of how the two apps are integrated, viewing the matchup for any particular game in the sports betting app and then selecting "game info" shows some basic details such as the venue and injuries but includes a quick link users can tap to open that same game in the media app for more in-depth info.
The way these two apps augment one another is completely unique in the regulated sports betting market. Most mobile sportsbooks operate independently and end up sending customers to visit other news websites for additional info that may prove useful for planning wagers. Betting with theScore changes that and provides a world of information by leveraging both apps.
Sports Covered and Wagers Offered
theScore comes up a little short in terms of sports covered compared to some of the other sportsbooks operating in the US. The lineup focuses primarily on North American sports, but theScore has added coverage of international tennis matches and soccer leagues from around the world.
The story is similar for the types of wagers offered. theScore Bet offers all the traditional types of wagers such as point spreads, moneylines and totals along with a few props and alternate lines, but not as many wagers as you'll find at competing betting sites.
Sports Covered:
| | | | |
| --- | --- | --- | --- |
| NFL | College Football | NBA | College Basketball |
| MLB | NHL | MLS | International Soccer Leagues |
| MMA | Boxing | Tennis | |
Types of Wagers Offered:
| | | | |
| --- | --- | --- | --- |
| Point Spreads | Moneylines | Point Totals | Alternative Lines |
| 1st Half Lines | 2nd Half Lines | 1st / 2nd / 3rd / 4th quarter lines | Team Totals |
theScore In-Play Betting
theScore offers in-play betting on games that are in progress. Users can either tap the "Live" menu option to see all in-play betting games that are happening right now or look for the icon next to any matchup that indicates the game is live now.
In its current form, the in-play betting experience at theScore is best described as "basic." In-play wagers are updated quickly, and most pro North American games are covered, but theScore only offers a few types of wagers for in-play betting that revolve mostly around who will win the game, the point total and who will win the next quarter/half/period.
The in-play interface provides basic information on the current state of the game such as time on the clock, current score and play number /yardage. While this information is good to have, it does not compare to the capabilities of other sportsbooks that provide more in-depth in real time along with animated graphics showing where the ball is, who's pressing the attack and more.
Compared to other mobile sportsbooks on the market today, theScore is missing the mark on in-play betting in a big way. There is a lot of room for improvement here.
Sports Betting Interface
We downloaded theScore Bet for iPhone and found the interface simple and quick to load. It lacks some of the featured offered by other mobile sportsbooks (such as graphic representations of what's happening on the field of play) but makes up for that by being easy to use and navigate.
The interface itself looks like the "night mode" version offered in other apps with light text on a dark background, which some users may find easier on the eyes. Betting lines are listed prominently alongside each game.
Wagers on the outcome of the game are listed from the main sports view while a full listing of all wagers for each game can be viewed by tapping the name of either team. Any event with in-play wagering also displays a small "live" logo showing the game is in progress and open for in-play betting.
Users can also select the "live" tab at the bottom of the screen to view a full lineup of all games that are currently in progress.
theScore Screenshots
Customer Support
Customer support is offered by phone, live chat and e-mail. We did not experience any technical issues but did have to call customer support for help after we were locked out of our account for accidentally attempting to sign up for a second account months after our first time reviewing theScore.
This gave us an opportunity to experience customer support firsthand and we found the representatives to be knowledgeable and courteous. The support rep explained that New Jersey regulations restrict each customer to a single account and require mobile sportsbooks to lock out users who attempt to sign up for two accounts.
We explained our situation to the support rep and she quickly disabled one account, sent an e-mail to reset our password on our other account and had us ready to go within minutes. The entire process from failed login to contacting support to logging in successfully lasted no more than five minutes total.
Deposit Methods
theScore accepts a small number of deposit methods, but the ones that are offered should work for most customers. The minimum deposit is $10.
Visa and Mastercard: Credit and debit cards with the Visa or Mastercard logo are accepted.
Play+ Prepaid Card: This is a very handy deposit method that can be used to deposit online instantly after signing up for an account. After your first deposit, you will receive a physical card in the mail that may also be used to withdraw funds via ATM and to make purchases anywhere Discover is accepted.
eCheck: Send money directly from your checking account to your theScore customer account.
Withdrawal Methods
Withdrawals are completed within 1-3 business days and may be requested via the following methods.
eCheck: Withdraw funds from your betting account directly to your checking account.
Play+ Prepaid Card: Funds can be withdrawn from your betting account to your prepaid card. Once there, you may withdraw cash or make purchases anywhere Discover is accepted.
Cash at the Cage: If you're near Monmouth Park, you can visit the cashier's cage in-person for a cash withdrawal.
State by State Expansion Plans
In July 2019, theScore and Penn National Gaming reached sports betting partnership agreements spanning eleven states pending favorable legislation and licensing availability:
Indiana
Iowa
Kansas
Louisiana
Maine
Massachusetts
Michigan
Mississippi
Missouri
Ohio
Texas
theScore CEO John Levy called the deal "a major step towards our goal of becoming a leader in mobile sports betting in the United States."
He continued:
"We are thrilled that Penn National believes in, and has invested in, our vision of an integrated approach to media and sports betting and we can't wait to unveil the best-in-class mobile betting experience that we've been building for sports fans."
theScore will also launch statewide mobile betting in Illinois through a partnership with Harrah's Joliet. In an announcement, theScore said it plans to launch for Illinois bettors in the second half of 2021.