What types of gambling are legal in Massachusetts?
Massachusetts legalized most forms of gambling in the state. This includes horse racing, a state lottery, casinos, charitable gaming and daily fantasy sports. There are no bet limits at casinos. All games are permitted at the resort ones.
Sports betting is legal in Massachusetts at retail sportsbooks and via online sports betting apps.
Legal Massachusetts Gambling Sites and Apps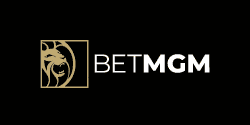 First Bet Offer: $1000 Bonus Bet
Bonus Code: BUSABONUS
Terms Apply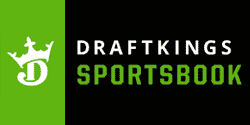 20% up to $1,000
Terms Apply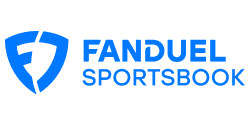 $1000 No Sweat First Bet
Terms Apply
This list shows the types of gambling found in Massachusetts and where to find it:
Sports betting (in-person and online sportsbooks)
Horse racing (live, off-track and online betting)
Lottery (scratch-offs, keno and lotto sales at retailers)
Slots, video poker, live poker and table games (commercial and tribal casinos)
Bingo and raffles (only at registered charities)
Daily fantasy sports (online only)
Massachusetts Online Gambling
There are two forms of legalized online gambling in Massachusetts. The first was horse racing. Wagers may be made online or on apps. Companies that accept Massachusetts residents include TVG, TwinSpires and BetAmerica.
Daily fantasy sports are also permitted in the state. Sites that accept Massachusetts players include DraftKings, FanDuel, Fantasy Draft and Yahoo.
Online Gambling Laws in Massachusetts
Online horse racing does not have a corresponding state law. It is permitted under the live horse racing regulations and the Interstate Horseracing Act of 1978. Bettors must be at least 18 years old.
Daily fantasy sports were legalized in 2016. H 4569 was a broad economic bill with a daily fantasy sports attachment. It was believed the games were legal in Massachusetts before this bill became law. Regulations were already in place by the state attorney general that include a ban on college sports, a monthly deposit limit of $1,000, entry limits of three percent of a pool or 150 players, and that players must be at least 21 years of age.
Massachusetts Casinos
There are three commercial casinos in Massachusetts. MGM Springfield and Encore Boston Harbor spread slots and table games. Each has large high limit slots and salons. These are large resorts that spread games like slots, video poker, keno, blackjack, roulette, craps, Three Card Poker, Ultimate Texas Hold'em, baccarat, Pai Gow and live poker.
Plainridge Park is a racetrack that has slots, video poker and keno. It does not spread any table games.
Massachusetts left the door open for tribal casinos. Legal cases that would permit gaming on tribal land are still being fought. No Massachusetts tribe has opened a casino.
Massachusetts online casinos are not currently legal, alternatives include sweepstakes casinos.
Casino Laws in Massachusetts
Massachusetts General Laws c.23K permits up to three commercial casinos in the state. All games are permitted at the two resort casinos. This includes slots, video poker table games and live poker. One of the licensees, located at a racetrack, may only offer slots and video poker. The law also permits full-service casinos on tribal land. However, the courts have yet to settle the discussion as to which tribal land qualifies.
Massachusetts Sports Betting
Sports betting is legal in Massachusetts. Retail sportsbooks at casinos offer in-person sports betting, and the most popular sports betting sites and online sportsbook apps are available to MA bettors.
Sports Betting Laws in Massachusetts
Some legislators in Massachusetts are looking to legalize sports betting in Massachusetts. H 4559 would permit sports betting at the state's casinos and race tracks. Up to five online sportsbooks would be permitted. Until that bill passes, sports betting is illegal under state law that prohibits pools and bookmaking. This applies to both in-person and online forms of sports betting.
Massachusetts Poker
Poker is only legal at resort casinos in Massachusetts. There are no game or bet limits.
Poker Laws in Massachusetts
Live poker is permitted at the state's two resort casinos under General Laws c.23K. Cash games and tournaments are permitted.
Are Home Poker Games Legal in Massachusetts?
There are no social gambling laws in Massachusetts. On the other hand, the gambling laws do not include private residences. This makes it so that any form of gambling that is held in a home is likely legal because there are no laws against it. A home poker game that is fair and without a rake would be acceptable under Massachusetts law.
Massachusetts Daily Fantasy Sports
Fantasy sports contests are legal in Massachusetts. All major companies accept players from the state. This includes DraftKings and FanDuel.
Fantasy Sports Laws in Massachusetts
Massachusetts passed fantasy sports regulations in 2016. The contests are legal under 940 CMR 34.00. Players must be at least 21 years of age. Deposit limits are kept at $1,000 or under in a month unless a player requests it and passes a documentation check that proves the buy-ins may be afforded. Only professional sports are included in the law. A single user may only enter up to three percent of an individual contest's player pool.
Massachusetts Lottery
The Massachusetts Lottery is one of the oldest in the country. It offers several games. These include instant games, lotto drawings, keno and pull tabs. Lottery tickets must be purchased at retailers. Online sales are not permitted.
Instant games are scratch-off tickets. These are sold in prices from $1 to $30. Keno tickets are sold in $1 increments. Players may pick one to twelve numbers. Covering a 12-spot pays $1,000,000.
Interstate Massachusetts Lottery Games
Mega Millions
Powerball
Lucky for Life
Megabucks
Intrastate Massachusetts Lottery Games
The Numbers Game
Mass Cash
Massachusetts Lottery Laws
The Massachusetts Lottery was created through legislation on March 27, 1971. The first lotto drawing was held on March 22, 1972. The first instant games were sold in May 1974. Massachusetts was the first state in the country to sell these scratch-off tickets. The lottery expanded to keno in 1993 after the state legislature expanded the program. Lottery players must be at least 18 years old.
Massachusetts Horse Racing Betting
Legalized pari-mutuel racing was legalized in Massachusetts in 1934. Suffolk Downs opened the following year. It is the only track left in the state. It doubles as a slots-only casino.
Greyhound racing was legal in Massachusetts until January 1, 2010. In 2008, voters passed a law banning the activity.
In addition to Suffolk Downs, off-track betting is permitted. These bets are accepted at Suffolk Downs, Raynham Park and on mobile apps, including BetAmerica, TVG and TwinSpires.
Massachusetts Horse Racing Laws
Horse bettors must be at least 18 years of age. Regulation of horse racing is covered by Title 19 Chapter 128A. The Massachusetts Gaming Commission's Division of Racing regulates this form of legalized gaming.
Greyhound racing is no longer legal in Massachusetts. Voters passed the Massachusetts Greyhound Protection Act on November 3, 2008. It banned the events as of January 1, 2010. This put two of the state's race tracks out of business.
Massachusetts Esports Betting
eSports are not addressed under Massachusetts law. A wager under $5 would be perfectly legal, as would players that knew each other as there is a default social gaming exclusion in the state. Making a wager with a bookmaker would be illegal under the state's sports betting laws.
Massachusetts Skill Games
Massachusetts does not clearly define the level of chance needed for it to be considered a crime if the activity is unlicensed. It simply states that betting $5 or more on a hand or side. This leaves the door open for skill-based gaming machines. These are found in arcades and at casinos.
Traditional skill gaming sites like Worldwinner accept players from the state. This is also true of sweepstakes sites like WPT Online.
Skill-based gaming machines are legal in Massachusetts.
Massachusetts Charity Gambling Law
Charitable organizations may deal a variety of gambling games. These include bingo, beano, raffles, poker and casino nights. There are no limits on prize amounts. However, registration with the state attorney general is required for entries that cost more than $100 or have a grand prize over $10,000. Winners over $250 must be reported to the attorney general within 30 days of the contest.
Charity gaming players must be at least 18 years of age. Bingo games are regulated by the state lottery. All others are regulated by the state attorney general.
Massachusetts Gaming Regulator Directory
Massachusetts Gambling FAQ