Multiple gaming expansions over the years have made Colorado a pro-gambling state. Today, all mainstream forms of gambling are legal and regulated.
Legal CO gambling options include the state lottery, horse racing and charitable gaming. Casino gaming was added in 1990 following a statewide referendum and sports betting was added in 2019.
Colorado now regulates the following forms of gambling:
Poker, slots and table games: Live at authorized casinos
State lottery: Lotto drawings and instant win scratch cards at authorized retailers
Parimutuel Horse Racing Betting: Trackside, off-track betting facilities (OTBs) and mobile betting
Sports betting: Retail sportsbooks at casinos and mobile betting
Charitable Gaming: Bingo and raffles run by licensed charities
Fantasy Sports: Online and in-person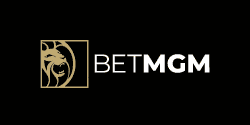 Risk-Free Bet up to $1,000
Bonus Code: BUSABONUS
Terms Apply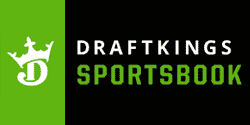 20% up to $1,000
Terms Apply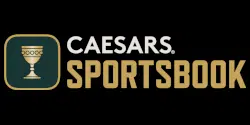 First Bet on Caesars up to $1,250
Promo Code: BUSAFULL
Terms Apply
Online Gambling in Colorado
Three forms of online gambling in Colorado are legal and regulated: online horse racing betting, daily fantasy sports and mobile sports betting.
Online Horse Racing Betting
The Colorado Division of Racing oversees online racing betting, which is also known as advance deposit wagering (ADW). Horse racing fans can verify the licensing status of any racing betting site by visiting this page on the Colorado Division of Racing website.
Daily Fantasy Sports
The Colorado legislature passed a bill legalizing and regulating daily fantasy sports in 2016. Daily fantasy operators are licensed and regulated by the Office of Fantasy Contest Operator Registration and Licensure. All major DFS operators are authorized in Colorado, but players can browse a full list of licensed fantasy sites by visiting this page, selecting "Fantasy Contests" from the license type menu and selecting "search."
Online Sports Betting
In 2019, Colorado voters approved Proposition DD to legalize sports betting across the state. The Colorado Limited Gaming Control Commission and the Colorado Division of Gaming are responsible for issuing licenses, overseeing the conduct of sports betting and more.
Online Gambling Laws in Colorado
Each of the state's three forms of legal online gambling came to Colorado through a unique legislative effort.
Mobile horse racing betting was authorized by the state racing commission as an extension of interstate off-track betting. CO Rev Stat § 44-32-501(2)(d) and CO Rev Stat § 44-32-202(3)(h) require all out-of-state operators to acquire a license from the racing commission prior to accepting wagers from CO residents.
Daily fantasy sports were authorized in 2016 through the passage of HB 16-1404 in 2016, now codified as CO Rev Stat § 12-15.5. Under the law, fantasy operators with fewer than 7,500 active Colorado customers must register with the state while operators with greater than 7,500 active Colorado residents must apply for a license.
Colorado law sets a minimum age of 18 to participate in fantasy contests and requires operators to adhere to standard consumer protection measure such as holding all customer funds in segregated accounts separate from operational funds.
Mobile sports betting was authorized through a constitutional amendment that was approved by Colorado voters in November 2019. The passage of Proposition DD allows casinos in Black Hawk, Cripple Creek and Central City to launch retail sportsbooks and mobile betting platforms after receiving a license from the Division of Gaming.
The CO sports betting law sets a minimum age of 21 to place wagers.
Land-based Casinos in Colorado
Colorado is home to 32 commercial casinos and two tribal casinos. The former gold-mining towns of Cripple Creek, Central City and Black Hawk house all of the state's commercial casinos while two tribes have compacts with the state for one casino each.
Most Colorado casinos are smaller in size and tend to be based in former storefronts in revitalized downtown areas of each former mining town. Casinos are permitted to offer a full range of games including slots, video poker, live poker and table games.
The Colorado Division of Gaming provides a full list of authorized casinos and game counts here.
List of Colorado Casinos
Black Hawk
Ameristar Casino Black Hawk

111 Richman Street
Black Hawk, CO 80422
Bull Durham Casino

110 Main Street
Black Hawk, CO 80427
The Gilpin Casino

111 Main Street
Black Hawk, CO 80422
Golden Gates Casino

261 Main Street
Black Hawk, CO 80422
Golden Gulch Casino

321 Main Street
Black Hawk, CO 80422
Golden Mardi Gras

300 Main Street
Black Hawk, CO 80422
Isle Casino Hotel

401 Main Street
Black Hawk, CO 80422
Lady Luck Casino

340 Main Street
Black Hawk, CO 80422
Lodge Casino

240 Main Street
Black Hawk, CO 80422
Monarch Casino

488 Main Street
Black Hawk, CO 80422
Red Dolly Casino

530 Gregory Street
Black Hawk, CO 80422
Saratoga Casino

101 Main Street
Black Hawk, CO 80422
Sasquatch Casino

125 Gregory Street
Black Hawk, CO 80422
The Wild Card Saloon

120 Main Street
Black Hawk, CO 80422
Z Casino

101 Gregory Street
Black Hawk, CO 80422
Central City
Cripple Creek
Bronco Billy's Casino

233 E Bennett Avenue
Cripple Creek, CO 80813
Billy's Casino
(add-on inside Bronco Billy's)
233 E Bennett Avenue
Cripple Creek, CO 80813
The Brass Ass Casino

264 E Bennett Avenue
Cripple Creek, CO 80813
Century Casino & Hotel

200-220 E Bennet Avenue
Cripple Creek, CO 80813
Wildwood Casino

119 Carbonate Street
Cripple Creek, CO 80813
Colorado Grande

300 E Bennett Avenue
Cripple Creek, CO 80813
Double Eagle Hotel & Casino

442 E Bennett Avenue
Cripple Creek, CO 80813
Johnny Nolon's Casino

301 E Bennett Avenue
Cripple Creek, CO 80813
McGill's Hotel and Casino

232 Bennett Avenue
Cripple Creek, CO 80813
Midnight Rose

265 Bennett Avenue
Cripple Creek, CO 80813
Casino Laws in Colorado
Colorado legalized casinos in 1990 through a constitutional amendment that voters approved by a 57% margin. Initiative 4 asked voters a simple question:
"Shall there be an amendment to the Colorado Constitution legalizing limited gaming in the cities of Black Hawk, Central, and Cripple Creek?"
After voters approved the amendment, the legislature established rules and regulations for CO casinos and had those in place in 1991. The first casinos opened that October.
The Colorado casino tax rate is tiered based on gross gaming revenue by property. It starts at 0.25 percent for the first $2 million in gaming revenues. There is a two percent tax for revenues to $5 million. After that, taxes scale as follows:
$5 million to $8 million: 9%
$8 million to $10 million: 11%
$10 to $13 million: 16%
Over $13 million: 20%
The revenues are determined between July 1 and June 30 of each year.
The original constitutional amendment that legalized casinos in Colorado only permitted limited gambling. In the beginning, casinos were only allowed to offer slots, video poker, live poker and table games that involve a certain degree of skill. The maximum bet was set at $5 and casinos were required to close by 2 AM every night.
Colorado voters went back to the polls in 2008 to decide the fact of Initiative 50, which sought to expand gaming at licensed casinos. The amendment proposed raising the bet limit from $5 to $100, adding craps and roulette to the list of allowed games and allowing casinos to remain open 24 hours a day. It passed by a 58 to 42 margin.
All casino patrons must be at least 21 years of age to enter the casino.
In 2008, Colorado voters went back to the polls to decide the fate of Initiative 50. The proposed constitutional amendment raised the bet limit from $5 to $100. It also added craps and roulette to licensed games. Casinos would be allowed to remain open 24 hours a day. It passed by a 58 to 42 margin. Players must be at least 21 years of age.
Under state law, slots at Colorado's commercial casinos are required to provide payout percentages (also known as return to player or RTP) of 80-100%. The state does not publish RTPs of individual machines online, but the Division of Gaming claims most slots provide an RTP in the range of 90%.
Sports Betting in Colorado
Retail sportsbooks and mobile betting are legal in Colorado due to a constitutional amendment approved by voters in 2019.
Mobile sports betting commenced as planned on 1 May 2020 with the launch of four online sportsbooks on day one. The first retail sportsbooks at casinos opened one month later.
Under the law, Colorado visitors and residents may visit retail sportsbooks or place wagers online from anywhere within state lines. Each casino is allowed to partner with a third-party operator to launch a retail sportsbook and offer statewide mobile betting.
Mobile Sports Betting Apps
Mobile betting is authorized for bettors 21 or older and located within Colorado state lines. The law does not require customers to be residents – anyone is welcome to bet online while physically present inside Colorado.
Each land-based casino with a sports betting license is allowed to partner with an outside operator (think DraftKings or FanDuel) to offer sports betting across the state. Customers may register from anywhere in state and a visit to the casino is not required as it is in some other states.
More than a dozen mobile sportsbooks are now open for business in Colorado:
SportsBetting.com
William Hill
theScore Bet
SBK Sportsbook
Sky Ute Casino Sportsbook
BetMonarch
BetWildwood
Elite Sportsbook
Circa Sports
Betfred Sportsbook
SuperBook
PlayUp
Bally Bet
International online gaming operator 888Sport has also confirmed it will offer mobile betting in Colorado beginning sometime in 2021. 888Sport is partnered with Colorado Grande Casino to offer online sports betting. Under the agreement, 888 may also offer online casino games and poker if state law changes to authorize online gambling.
Retail Sportsbooks
Casinos in Black Hawk, Cripple Creek and Central City may apply for sports betting licenses to launch retail sportsbooks on casino property under CO law. Nearly every casino in the state has applied for (and received) a sports betting license to date.
The two tribal casinos (Sky Ute in Ignacio and Ute Mountain in Towaoc) may also offer sports betting because gaming compacts with the state allow tribal casinos to offer the same forms of gambling permitted to commercial casinos.
The state's first retail sportsbooks opened in June 2020.
Sports Betting Laws in Colorado
Colorado legalized sports betting through a two-part process. First, the state legislature and governor approved HB19-1327 to initiate a constitutional referendum, which must be approved by the voters.
The passage of HB19-1327 allowed the state to proceed with a public referendum that would give voters the choice to approve sports betting. Proposition DD was added to the 2019 November ballot and essentially asked voters if they would like to authorize sports betting through licensed casinos.
Voters approved the measure by a slim margin to officially legalize sports betting in Colorado. The passage of Prop DD prompted the Colorado Limited Gaming Control Commission and the Colorado Division of Gaming to begin the process of adopting regulations and licensing requirements in anticipation of a May 2020 launch.
CO sports betting law authorizes all standard types of wagers such as straight bets, parlays, props, futures, in-play betting and more. The law permits sportsbooks to accept wagers on professional, collegiate and Olympic sports. Wagers on high school games and prop bets are college sports are prohibited. Wagers are esports are allowed but only if sanctioned by a recognized regulatory body.
The law sets a minimum age of 21 to bet on sports and calls for a 10% tax rate on operators.
Colorado Sports Betting Bonuses
Colorado sports betting bonuses offer new customers money, free bets or other benefits in return for signing up for an account. Deposit match offers, first wager refund promos and even no-deposit bonuses are all common in the CO market thanks to state laws that are conducive to a competitive business environment.
Regulations approved by the Limited Gaming Control Commission following the passage of the CO sports betting law include provisions that govern advertising and bonus offers.
Sections 6.12 and 9.4 deal with truthful advertising and responsible advertising respectively.
6.12 Advertising
No licensee shall allow, conduct, or participate in any false or misleading advertising concerning its Sports Betting Operations.
9.4 Responsible advertising and promotions
(1) All offers and bonuses must:
(a) Include terms and conditions that are full, accurate, clear, concise, transparent, and do not contain misleading information;
(b) Have advertising materials that include any material terms and conditions for that offer or bonus and have those material terms in close proximity to the headline claim of the offer or bonus and in reasonably prominent size;
(c) Not be described as free unless they absolutely are free. If the customer has to risk or lose their own money or has conditions attached to their own money, then the offer or bonus must disclose those terms;
(d) Not be described as risk free if the customer needs to incur any loss or risk their own money to use or withdraw winnings from the risk free bet; and
(e) Not restrict the customer from withdrawing their own funds or withdrawing winnings from bets placed using their own funds.
Colorado Poker Rooms and Law
Live, in-person poker is legal at authorized casinos. Online poker is prohibited and there have been no recent efforts to change that.
Casinos are may spread games as they wish without limitation. Texas Holdem, Omaha, stud and mixed games, for example, are all permitted. Cash games and tournaments are allowed as well.
Poker players should be aware that state law limits all bets to $100 at poker tables. There are no actual no-limit games in Colorado, but casinos may offer spread limit games. These games are typically run with $1/$2 and $2/$5 blinds and do not allow anyone to bet or raise more than $100 at a time. Fixed limit games are offered as normal.
Colorado Poker Rooms
Poker Laws in Colorado
Live poker at casinos was authorized along with other casino games through Initiative 4 in 1990. The first CO poker rooms opened the following year and now a handful of casinos offer poker.
There are no special laws dealing specifically with poker in Colorado aside from general gambling laws that prohibit wagering money on games of chance outside casinos, minus an exception for social games (see below).
Home Poker Games
CRS § 18-10-102 provides an exemption for some forms of gambling that meet certain criteria:
Any game, wager, or transaction which is incidental to a bona fide social relationship, is participated in by natural persons only, and in which no person is participating, directly or indirectly, in professional gambling…
This allows for home poker games if the goal is for entertainment and is not part of a commercial enterprise. The house may not take a rake or charge a fee for the games.
Fantasy Sports in Colorado
Colorado was the fifth state in the nation to formally legalize and regulate daily fantasy sports (DFS) in 2016. Under state law, small fantasy sites must register with the state while larger operators must apply for a full DFS license.
State law establishes a minimum age of 18 to participate. All major daily fantasy operators are licensed in Colorado and must adhere to a variety of consumer protection regulations designed to ensure fair contests and the safekeeping of players' funds.
Fantasy Sports Law in Colorado
The Colorado legislature legalized and regulated fantasy sports in 2016 with the passage of HB 16-1404, establishing the Fantasy Contests Act.
The Fantasy Contests Act and additional regulations issued since then establish the regulatory environment under which operators may do business in Colorado. The DFS industry in Colorado is regulated by the Office of Fantasy Contest Operator Registration and Licensure.
Licensed CO fantasy sites may not host contests based on college games or amateur sports, players must at least 18 and operators are required to verify the identity of every customer.
Small fantasy contest operators (those with fewer than 7,500 active Colorado players) must register with the state but do not need to undergo a full licensing investigation. Large fantasy contest operators must apply for a full license and undergo a more extensive investigation.
Licensed operators are also required to implement consumer protection measures such as keeping players' funds in a segregated bank account, prohibiting athletes and officials from participating in contests whose outcomes depend on events in which those people are involved and more.
Colorado Lottery
The Colorado Lottery launched in 1983 and offers a standard range of games including lottery drawings and instant win scratch cards. Online lottery sales are not permitted; tickets must be purchased through terminals at authorized retailers. Lottery players may purchase subscriptions lasting for as long as 26 weeks.
Interstate Lotto Games
Powerball
Mega Millions
Cash for Life
Interstate Lotto Drawings
Pick 3
Cash 5
Colorado Lotto+
Colorado Lottery Laws
The concept of a state lottery was approved by voters through the passage of Amendment 2 in 1980. Interstate drawing games such as Powerball and Mega Millions were added in 2001 and 2010, respectively.
Lottery proceeds were originally earmarked for state parks and environment conservation, but Referendum E added education funding to the formula. Lottery players must be at least 18 years of age.
Colorado Horse Racing Betting
Colorado horse and dog racing were approved by voters in a 1948 referendum that legalized pari-mutuel pools. Greyhound racing launched within a few months at Mile High Greyhound Park. Colorado's first horseracing venue, Centennial Race Track, opened on July 4, 1950. At its peak, there were four pari-mutuel racetracks in Colorado. Today, only Arapahoe Park is still in operation.
List of CO Racetracks
Just one racetrack remains in operation today:
26000 E Quincy Avenue
Aurora, CO 80016
Off-Track Betting Facilities (OTBs)
The Colorado Division of Racing has authorized the following locations to accept wagers on races held at Arapahoe Park and across the country.
Arapahoe Park OTB
26000 E Quincy Avenue
Aurora, CO 80016
Havana Park OTB
10750 E. Iliff Avenue
Aurora, CO 80014
Celtic on Market
1400 Market Street
Denver, CO 80202
Odds On OTB
5390 Sheridan Blvd
Arvada, CO 80002
Pick 6 at The Mirage
4340 W Coal Mine Avenue
Littleton, CO 80123
Pick 6 at the Fox and Hound
9239 Park Meadows Drive
Lone Tree, CO 80124
The 8 Track at Bank 8 Billiards
1460 Patterson Road, Suite 3
Grand Junction, CO 81505
Southern CO Gaming & Event Center
3215 Lake Avenue
Pueblo, CO 81004
Big D's OTB at El Bandido
618 25th Street
Greeley, CO 80631
The Playing Field Sports Bar
3958 Academy Blvd N, #112
Colorado Springs, CO 80917
Elevated Stakes OTB
2419 N Union Blvd
Colorado Springs, CO 80909
Sundance Steakhouse & Saloon
2716 E Mulberry Street
Fort Collins, CO 80524
Colorado Racing Laws
Horse racing betting was approved by voters in 1948 with the successful passage of the Colorado Gambling on Horse and Animal Races Amendment on the November ballot. The amendment, also known as Measure 2, set the stage for Colorado to legalize and regulate horse racing, other types of racing and parimutuel wagering.
Both horses and greyhounds were raced at one point, but Colorado is now down to a single horse racetrack. The last greyhound track closed in 2008 and in 2014, the legislature approved a measure banning all dog racing out of concerns for the welfare of greyhounds.
Horse racing is regulated by the Colorado Division of Racing. Bettors must be at least 18 years of age.
Skill-Based Gaming Law
Colorado Revised Statute 10-18-103 defines gambling as:
Risking money or any other thing of value for gain contingent in whole or part upon lot, chance, or the happening or outcome of an event over which the person taking a risk has no control.
This leaves no margin of error for games that involve any degree of luck. Placing money on an event is only legal if those making the bets are participating in a game that is entirely of skill. That would limit bets to events like chess tournaments and tests of skill, strength or athletic ability.
A violation of this law is a petty offense in Colorado. It is punishable by up to six months in jail and a fine of up to $500.
Esports
Colorado sports betting law only allows wagers on esports events that are sanctioned by an organization recognized by the Division of Gaming. No such organization exists anywhere in the nation right now, which means esports betting is effectively prohibited.
Player-vs-player esports sites (as in competing against other people for money) appears to be legal under Colorado law, but there is room for interpretation depending on the game being played. Most major esports betting sites of that type accept customers from Colorado.
Colorado Charity Gaming Laws
Colorado charities are permitted to hold raffles, silent auctions and bingo games. These activities were authorized by the passage of Measure 4 on November 4, 1958. It passed by only a 51 to 49 margin. A license is required through the Colorado Secretary of State office. Charities conducting gaming fundraisers must be registered as a nonprofit with the Internal Revenue Service for at least five years.
Colorado Regulatory Directory
Colorado Gambling FAQ