Oregon's extensive lottery program began in the middle of the 1980s lottery boom. The state quickly made a name for itself by offering a variety of games and styles. As of the time of this post, Oregon Lottery includes:
Oregon's Game Megabucks
Lucky Lines
Win for Life
Pick 4
Raffle
Powerball
Mega Millions
Keno
Scoreboard (online sports betting)
Scratch-its (scratch-off lottery tickets)
Video Lottery
Oregon is a participant in the MUSL – Multi-state Lottery Association. They maintain that membership to offer two multi-state games, Powerball and Mega Millions. This page covers both those games from an Oregon perspective.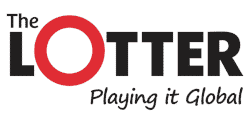 Ticket Purchase Discounts
Terms Apply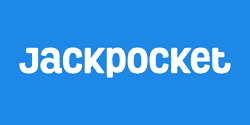 $3 Off Your First Order
Terms Apply
Oregon's voters authorized some of the most progressive state lottery laws in 1984. Within five years, Oregon had one of the largest collections of state lottery games, and they continue to be trendsetters in the industry, offering a slot-style lottery game that may soon catch on in the rest of the country.
Oregon Lottery is proud to advertise the $300 million they pay out each year in bonuses and commissions to retailers.
They're also proud of their revenue-sharing efforts. Last year, the Oregon Lottery distributed more than $725 million to state and local programs. Oregon's voters get to decide categories of expenses to be covered by the state's lottery revenue. In the past, voters have shared funds with Oregon's public school system, initiatives for job creation, maintenance of state parks and other natural resources, and veteran services.
The state projects revenue sharing of more than $1 billion by 2025 thanks to new income from VLT games and increased interest in lottery-style sports betting.
On this page, you'll find all the details about the Oregon Lottery. It covers how to play all the various games available in Oregon, as well as sharing details about odds and prizes. It also includes coverage of the relatively high lottery taxes in the state. This page also explains how to claim prizes, shares Oregon Lottery contact information, and covers the history of the lottery in the Beaver State.
Oregon Online Lottery
The Oregon Lottery does not sell tickets directly, but several lottery couriers operate in the state. Players can use the Jackpocket app or Lottery.com to buy Oregon Lottery tickets online and receive notifications when they win.
Currently, players can order tickets for the following games via Jackpocket and Lottery.com:
Oregon's Game Megabucks
Pick 4
Mega Millions
Powerball
Jackpocket and Lottery.com are not formally associated with the Oregon Lottery, but both offer official tickets. Players can use either app to order Oregon Lottery tickets and receive photo confirmation after the provider purchases official tickets from an authorized retailer. Customers receive notifications when their tickets win so they can claim their prizes in-person or online.
In addition, both services allow players to create private pools, establish autoplay subscriptions, and more.
Players can also download the official Oregon Lottery app for access to features such as:
Scan tickets to check for winners
Enter tickets into second chance drawings
Set alerts for jackpots and keno games
Watch keno live
Payback Percentages for Oregon Lottery Games
Games like lottery, blackjack, slots, and craps can all be compared and considered from the perspective of a statistic called "payback percentage." A game's payback percentage is a theoretical attempt at estimating how much of your bets will be returned to you in the form of winnings. If a game has a payback percentage of 100%, your expectation is that you'd break even. Numbers under 100% indicate games that are played at a disadvantage.
Imagine you've got $100 and you're betting $1 at a time on the flip of a coin. Obviously, you'd expect the result to be 50 heads and 50 tails.
After 100 flips, have exactly 50 heads and 50 tails results happened?
Probably not.
Payback percentage is a theoretical number, an imperfect and generic way to consider a game's likelihood of taking your money. These figures are based on infinity – if you were to flip a coin 50 billion times, the number of heads and tails would be close to perfectly 50/50.
But over just 100 individual coin flips, you're more likely to see what look like winning and losing streaks.
Here's a shortlist of some payback percentage figures for popular Oregon Lottery games:
Oregon Megabucks – 31.5% (at average prize values)
Lucky Lines – 53.4% (at average jackpot value)
Win for Life – 65.67% (at average jackpot value)
Pick 4 – 42.8% (at $1 bet size)
This kind of information isn't easy to find. Oregon Lottery, like other state lottery programs, buries these details, and you have to do a little bit of math to work it out on your own.
You can work out the basic payback percentages for yourself with a calculator and a little bit of time. All you need to do is multiply each prize by its odds, then add up the numbers, and that's your payback percentage.
A good rule of thumb about payback percentages – games with huge jackpots, especially if they're progressive or parimutuel, tend to have lower theoretical payback percentages. Games with lower jackpots, or jackpots that pay out more frequently, tend to have a higher theoretical payback.
How to Play Oregon Lottery Games & Draw Schedules
Oregon Lottery is not one of the top-10 in the US in terms of sheer profit. It's just outside the top-10, and it's still higher on the list than relative to its population. In layman's terms, it's a successful and profitable state lottery system that's mostly limited by a small population.
Oregon Lottery overperforms in terms of game variety. Where some state lottery programs offer maybe one or two draw games and one multi-state game, Oregon Lottery pushes the definition of what a state lottery game can be, providing more than one game that would be more at home in a Vegas casino.
You'll find details on all of these games below. Oregon Lottery's massive game library can be broken up into eleven basic categories. Below is a guide to how to play each of Oregon's dozens of lottery games, as well as details about game draw schedules.
"Oregon's Game" Megabucks
Oregon is proud of their Megabucks game, and they should be. This is their flagship game, and the state promotional materials about Megabucks always refer to it as Oregon's Game Megabucks.
Megabucks was one of the first US jackpot lottery games, launched in 1985 in a slightly different format. To put that into perspective, Powerball didn't launch for another seven years after Oregon's Megabucks. Oregon's newest lottery game, the multi-state Mega Millions, was adopted in 2010. By then, Oregon's Megabucks was already nearing three decades old.
Megabucks also claims another lottery first, being the first system to offer jackpot winners the choice of a lump sum or annuity payments. That's now a standard part of jackpot draw games.
Megabucks tickets are $1. Players select 6 numbers between 1 and 48. You can choose your own numbers or let the machine quick pick them for you. You win if you match 3, 4, 5, or all 6 balls drawn.
Megabucks has an enhancement option called Kicker. You can add the Kicker option for $1 on each $1 ticket. Kicker increases your winnings on 3, 4, or 5 ball payouts.
The jackpot resets to $1 million and increases by a minimum of $200,000 per rollover period. Your odds of winning that top prize are 1 in 6.13 million.
Megabucks is unique in state draw lottery games in that there is only one fixed prize. The game's other three prizes are all based on the number of tickets sold. The best one can do is offer an average. Players who match 5 balls average a win of $800. For 4 balls, the average prize is $40.
When you match 3 balls, you win a free ticket, which has a $1 value.
Overall odds of winning any prize are 1 in 25.53, which is a little long for a state's flagship draw lottery game. Compare it to Hoosier Lottery, where the flagship game gives odds of 1 in 6 overall, or the Florida Lottery's flagship game, which gives overall odds of about 1 in 8.
Pick 4
One of Oregon Lottery's oldest continuing games, Pick 4 is a traditional 4-ball lottery draw.
The game costs $1 maximum per ticket. Because you can wager $0.50, and each ticket can hold up to two wagers, your total outlay available is $1 no matter how you break it up.
You win by matching your 4 numbers to the draw numbers. The ways in which you match, and the number of matches determines your payout.
Here are Pick 4's payouts and odds for a typical $1 bet:
Match all 4 exact order – $2,000, odds of 1 in 10,000
Match first 3 exact order – $150, odds of 1 in 1,111
Match last 3 exact order – $150, odds of 1 in 1,111
Match first 2 exact order – $6, odds of 1 in 111
Match middle 2 exact order – $6, odds of 1 in 123
Match last 2 exact order – $6, odds of 1 in 111
Your overall odds of winning any prize vary depending on the type of bet made, but the overall payback percentage for all Pick 4 bets is 60%.
Pick 4 is drawn four times a day: 1 PM, 4 PM, 7 PM, and 10 PM Pacific time. Ticket sales are cut off 30 minutes before each draw.
Lucky Lines
Lucky Lines plays like tic-tac-toe, but for cash. You win by matching your numbers to the daily drawn numbers based on the lines of tic-tac-toe.
The play card looks like a tic-tac-toe board but with four numbers in eight of the board's nine squares. The center square isn't used. That means you're picking 8 of 32 possible numbers.
The game's top prize is a rolling jackpot that resets to $10,000 and guarantees a minimum rollover of $2,000. The largest jackpot won to date was $91,000.
Each ticket offers 8 ways to win. Here's a break down of each payout, along with some information about odds:
Match 7 or 8 lines – Jackpot (minimum $10,000), 1 in 65,536 odds
Match 6 lines – $500, 1 in 5,461 odds
Match 5 lines – $100, 1 in 2,185 odds
Match 4 lines – $25, 1 in 607 odds
Match 3 lines – $7, 1 in 117 odds
Match 2 lines – $4, 1 in 28 odds
Match 1 lines – $2, 1 in 5 odds
Overall odds of winning any prize are 1 in 3.96.
The payback percentage for Lucky Lines is just under 61%.
Lucky Lines is drawn every day at 6PM Pacific time.
Win for Life
Win for Life is Oregon's only "for life" prize game.
The jackpot on Win for Life is $1,000 a week for life, or $52,000 a year guaranteed for at least 20 years.
Win for Life costs $2 per game.
Your goal is to match all 4 numbers to the numbers drawn.
Seven prizes are available. Here's a look at their payouts and odds:
Match 4 – $1,000/week for life, odds of 1 in 1.3 million
Match 3 – $25, odds of 1 in 309
Match 2 – $2, odds of 1 in 6
Match 0 – $3, odds of 1 in 26
There's an interesting wrinkle to Win for Life that makes things more complicated.
When you buy your four numbers, you'll automatically be issued fourteen other sets of four numbers Quick Pick style to play in three other contests.
Two of those free sets are up for a $50,000 prize. Four are up for a $20,000 prize. The other eight sets are entered in a drawing for a $10,000 prize.
Win for Life drawings are held every Monday, Wednesday, and Saturday at 7:30 PM Pacific time, with sales for each drawing cut off at 6:59 PM on the day of the drawing.
Oregon Lottery Scratch-it Tickets
Oregon Lottery calls their scratch-off lottery tickets "Scratch-it tickets."
At the time of this post, there are 38 different Scratch-it ticket games available.
They come in six denominations – $1, $2, $3, $5, $10, and $20.
The top prize still available on any Oregon Scratch-it ticket is $200,000. Currently, four tickets worth $200,000 are still in circulation, 2 on the $20 game Maximum Black and 2 on the $20 game Monte Carlo.
Below is a list of average overall odds of winning for each denomination of Oregon Lottery Scratch-it tickets:
$20 – 1 in 2.82 odds
$10 – 1 in 3.34 odds
$5 – 1 in 3.67 odds
$3 – 1 in 3.7 odds
$2 – 1 in 3.82 odds
$1 – 1 in 3.74 odds
Generally, the more you spend on the ticket, the better your odds, though there's a weird quirk in the numbers at the time of this post. The $2 tickets, which should offer slightly better odds than the $1 tickets, are a little harder to win on than their cheaper cousins.
Look out for special holiday tickets that are only available for a short amount of time and tend to be printed in shorter numbers. These are especially popular at Christmas and Halloween, so really during holiday season in general. These tickets tend to disappear within a few weeks of New Year's Day.
Remember that these numbers and the details of the games offered change frequently.
Oregon Lottery Second Chance
Every Scratch-it ticket offers a Second Chance special, where losing tickets have another shot at winning.
You have to make a Second Chance account, which you can access via phone app or online.
Scan your losing tickets using your phone or laptop camera.
The state creates different drawing dates for different games, but the app tracks all of that for you, and alerts you when you win a prize.
Some of these Second Chance prizes are huge – on their website, they posted a few recent winners who won six-figure payouts. The only thing you have to do is register and scan all of your tickers, and you could claim thousands of dollars for a ticket you already bought, scratched, and were disappointed by.
Oregon Video Lottery
You'll find Oregon Lottery Video Lottery Terminals (VLTs) at some lottery retailers, though you'll more often see them in the typical "bars, taverns, and restaurants" where you'll find slot-style games in other states. State law limits the placement of machines to between 6 and 10 in one location, depending on the license held by the location.
Make no mistake – these things look, play, behave, and pay out like slot machines. Most of them are made by big-name slot manufacturers, with the biggest share going to IGT.
At the time of this post, 52 different Oregon Video Lottery games exist, and some 15,000 different terminals are in use.
Oregon VLT machines are available in three denominations: $0.01, $0.05, and $0.25 per credit.
Games can also be categorized by minimum bet. The highest minimum bet is $1.00 per credit, for the VLT game Dragon Fire Keno. Most Oregon Lottery VLT games cost either $0.01 or $0.05 for a minimum bet.
Four styles of play exist – keno, ways, line, and poker. Here's a brief description of each of these categories:
keno – a casino keno-style slot game with high volatility and a top prize of $600
ways – similar to multiways slot games rather than pay line slots
line – traditional pay line based slot machine play
poker – similar to the rules of casino video poker
If you're a slot gambler who really cares about things like payback percentage, you're in luck. The state of Oregon releases payback percentage details for each of the games currently in use, though some games offer a range rather than a specific number. Here's the list of all Oregon Lottery VLT games available right now, and as you click through, you'll see the payout percentage listed next to the game's title card.
Here's a shortlist of some of the most popular Oregon VLT slot style games:
Dragon Keno Fire – 91.84-92.42%
Candy Bars – 92.03%-92.05%
Harley-Davidson – 91.99-92%
Acorn Pixie – 91.08-92.87%
Dragons Over Nanjing – 92.01-92.02%
These aren't great payback percentages relative to other slot machines in other US states. They're within the normal range, but on the bottom end of it.
The average VLT payout in Oregon is 92.46%, which puts it nowhere near the top-10 when compared to other big American gambling jurisdictions.
Oregon Lottery Keno
Oregon's been offering keno as part of Oregon Lottery since 1991, among one of the first states to convert the casino classic into a lottery-style game.
Oregon Lottery Keno is like casino keno aside from a few important differences. In Oregon Keno, you have a pool of numbers from 1 to 80. Your goal is to match as many spots correctly as you can. Like with casino keno, your winnings depend on how many spots you bet and how many you match.
Oregon Keno plays every 4 minutes, around the clock, 365 days a year. That's 360 outcomes a day, or 2,520 a week, 10,080 a month, and 120,000+ every year.
You play keno from the Oregon Lottery at any lottery retailer. You have a lot of choices in keno, so there are some instructions you'll need.
First, choose the number of spots you want to bet on, between 1 and 10.
Next, choose how much you want to bet per game – $1, $2, $3, $4, $5, $10, or $20.
Then you select how many consecutive games you want to play. Your options are: 1, 2, 3, 4, 5, 10, 15, 20, 50, or 100.
You're given the option to select the Special Keno Option, which increases larger prizes but decreases smaller ones. This option has a 66% payback percentage.
There's also the Multiplier Option, which will earn you a 10x multiplier on any prize but doubles the cost of your ticket. The amount of the multiplier is random, and could be 1x, 2x, 3x, 5x, or 10x.
The Bulls-Eye Option is the newest Oregon Lottery Keno feature. If you choose this, you're basically making a side bet. After the 20 keno balls are drawn, a special Bullseye ball is drawn. If you won any prize, and you match the Bullseye ball, you'll win an additional payout of up to $300,000. This also doubles the price of your ticket. The payback percentage on Bullseye bets is 65%.
Finally, it's time to pick your spots. You can also use the Quick Pick option to have the machine pick numbers randomly for you.
Below is a basic pay table for a $1 10-spot ticket on Oregon Lottery Keno with no special options chosen:
Match 10 – $200,000
Match 9 – $4,500
Match 8 – $500
Match 7 – $55
Match 6 – $10
Match 5 – $2
Match 0 – $5
Overall odds of winning any prize at this level of play is 1 in 9.
The odds, payouts, and other features of all the many bets available in Oregon Lottery Keno are way too complex to reproduce here. You have a big number of betting and wagering options, and Oregon Lottery advertises that there are "56 ways to win," and probably ten times that many ways to wager.
If you have further questions about odds and payouts for this game, check out Oregon Lottery's Keno page.
Oregon Lottery Scoreboard (Online Sports Betting)
This one's complicated.
Oregon Lottery is in charge of Scoreboard, which is Oregon's state-run sports betting site.
Launched in 2019, Scoreboard is an attempt on behalf of Oregon to cash in on the growing demand for sportsbook-style betting. Realizing that Oregonians wanted a way to place traditional sports bets, Oregon Lottery created Scoreboard.
If you don't know much about sports betting, you may not be all that concerned with this section. Still, you should understand what's available through the Oregon Lottery.
Plus, Scoreboard is a cool way for a state to give people the sports bets they want in a format that benefits public services and keeps people's bankrolls safe.
If you want to take part in Scoreboard, you'll need to download the app on your mobile or desktop device. It's available for both Apple and Android devices.
In the app, you'll need to press the Join Now button. This will lead to you creating an account.
It will ask for your email address, some personal details, including the last four of your SSN.
To fund your account, you'll have to download another app. This one's called Play+. Once you've set up your Play+ account, you can fund it using a bank account, debit/credit card, or PayPal.
The funds in your Play+ account will show up automatically in your Scoreboard player account. The deposit limit is $250,000.
It's time to choose how you want to bet. About 60% of all bets through Scoreboard in its first couple of years of life have been on NFL football, with soccer, basketball, and baseball each adding another 10%.
The site offers a much larger variety than the big four. Here's the entire list of markets now available:
Football
Basketball
Ice Hockey
Baseball
Soccer
Tennis
Golf
Motor Racing
Boxing
MMA
Rugby Union
Rugby League
Cricket
Snooker & Pool
Darts
Handball
Volleyball
Aussie Rules
Table Tennis
This variety is competitive with the big online sportsbooks, though one can't vouch for the depth of coverage on some of the more niche markets.
Comparing the baseball lines available at the time of this post to what you can get at Bovada, just to see how Scoreboard lines up with other US-facing options reveals the following:
Here's the line for an end-of-the-season contest between the Yankees and the Red Sox at Scoreboard:
NY Yankees -1.5 +130 -120 08 -120
BOS Red Sox +1.5 -150 +110 U8 +100
Here's that same line at Bovada:
NY Yankees -1.5 +130 -125 O8 -115
BOS Red Sox +1.5 -150 +105 U8 -105
There are some big differences here. The runline odds are identical, by the straight up odds are significantly different, at least from a sports bettors' perspective. The Yankees minus number is better at Scoreboard, and so is the Red Sox' plus number. Honestly, if you were considering a bet on either Bovada or Scoreboard, you'd be foolish not to place the bet at Scoreboard.
The game total is a little different, too – if you're going to take the under, you'd be better off taking it at +100 at Scoreboard rather than -105 at Bovada. Interestingly, a bet on the over would be better for you at Bovada, the only bet on the board where that's true.
This is just one game, and it's kind of a meaningless one, and the lines aren't expected to be particularly tight to begin with. Still, it's fair to say that Scoreboard's lines are competitive with other US-facing names in the industry.
Sports betting is complicated, but it doesn't have to be. You can quickly place a straight-up bet on a team to win outright, watch the result come in, and learn the basics of it without too much risk.
Scoreboard has been a big success, with sales of $1 million in just its first weekend. It's now bringing in about $4 million a month consistently. The average bet is $32.30 across all sports. One-third of all sports bets in Oregon take place during games, using what's called in-play or live sports betting.
Oregon Lottery Raffle
Four times a year, Oregon Lottery offers the Raffle.
Raffle tickets go on sale four times a year and the numbers aren't drawn for about 60 days.
Tickets for the Raffle are $10 each. Each ticket is a unique 6-digit number.
You can buy a Raffle ticket at any participating Oregon Lottery retailer. There's nothing to do – every pick is a Quick Pick.
Raffle offers 1,801 cash prizes. The top cash prize is worth $1 million. The odds of claiming that prize are 1 in 250,000. The other two prizes are $500 (there's 300 of them) and $100 (there's 1,500 of them). The odds of winning a $500 prize are 1 in 833. The odds of winning a $100 prize are 1 in 167. Overall odds of winning any prize are 1 in 138.
All Oregon Lottery Raffle jackpots must be claimed as a lump sum. Based on Oregon's state tax, and existing federal taxes on winnings, the $1 million prize in Oregon Lottery Raffle is worth $680,000.
Oregon Lottery's Raffle game has a payout percentage of 52%. For every $10 ticket, players should expect a return of $5.20.
Winning Raffle tickets expire one year after the date of the drawing.
Check your Oregon Lottery Raffle numbers here.
Oregon Lottery Powerball & Mega Millions
Oregon is one of 46 US states that participate in both the major multi-state draw lottery games in America. Oregon has been a part of Powerball since its inception in the early 90s and adopted the Mega Millions game in 2010. These are the two flagship games for American lottery players, and they consistently pay out the largest amounts of any American lottery draw.
An Oregon family won a $340 million Powerball jackpot in 2005, which was the second-biggest lottery payout in American history at that time. They took a lump sum payout of $110 million.
Both these games are $2 per play. They've also both got an option to enhance the ticket for an extra expenditure of $1.
Mega Millions drawings are every Tuesday and Friday.
Powerball drawings are every Wednesday and Saturday.
Both games have huge minimum jackpots. Mega Millions resets to $40 million after every win. The reset value for Powerball's jackpot is half that – at least $20 million. The game's odds are different, too – Mega Millions has about a 19% payback percentage, while Powerball's number is just over 21%.
Go to the Mega Millions website or the Powerball website for further details about these two popular multi-state games, including payouts, instructions on how to play, game odds, and other information.
How to Buy Tickets and Claim Oregon Lottery Prizes
There are two ways to buy Oregon lottery tickets. First, players can visit any licensed retailer to purchase tickets in person. Second, players can visit TheLotter Oregon to order lottery tickets online. TheLotter does not sell OR Lottery tickets directly but rather accepts orders online and sends an associate to buy official tickets from an authorized retailer. From there, TheLotter monitors customers' tickets for winners and contacts them if they win a prize.
Oregon Lottery offers several ways to claim prizes.
Prizes under $1,000 can be claimed at lottery retailers, though they retain the right to limit prizes based on conditions. Basically, the state lets retailers off the hook if they can't handle paying out a few hundred bucks in cash late on a Friday night.
Prizes between $1,000 and $50,000 must be claimed by mail or in person at Lottery Headquarters or at the Wilsonville Payment Center. Headquarters operates a walk-up payment claim center from 8 AM to noon every day. Appointments at the Wilsonville Payment Center are available between 8:30 AM and 4:30 PM seven days a week. You'll need to schedule an appoint online here.
There's also a drop box at Lottery Headquarters where you can securely drop off your winning ticket and claim information and receive service that way.
If you want to claim a prize by mail, you'll need to sign the back of your winning ticket, complete a Winner Claim Form (available here) keeping a copy for your own records, and mail it all to the Oregon Lottery at the address below:
Oregon Lottery
PO Box 14515
Salem, OR 97309
Oregon Lottery says all payments are processed within 14 business days.
Prizes over $50,000 require a special appointment. You'll need to call Oregon Lottery at 1-800-766-6789 for assistance with these larger prizes. Oregon law requires the publication of details about all jackpot winners, so you'll need to be prepared to be photographed and have a story written about you for their website.
Oregon Lottery Taxes
The Oregon Lottery withholds an 8% state tax on all lottery prizes of $1,500 or more.
This is a noteworthy statistic because neither of those numbers is player friendly.
The lowest state tax rates in America are in California and Delaware, where no additional state tax is withheld from lottery winnings of any size. Some states, like Texas and Florida, don't have state taxes at all, and therefore don't withhold any additional amount from your lotto prizes.
In states like Oregon, players incur an almost 10% penalty on the most valuable prizes in the game. This serves as a kind of disincentive to play, especially considering that the Washington Lottery, available just across the border, doesn't withhold state taxes.
Remember that these state taxes are on top of the 24% federal tax withheld. In Oregon, lottery prizes of $1,500 or more incur a total tax rate of 32%. Oregon lottery winners hand over basically 1/3 of the game's biggest jackpots.
Look at how taxes affected Oregon's biggest jackpot winner, a semi-retired accountant who won $30 million playing Megabucks in November of 2004. His win was worth $30 million. Oregon took 8%, or $2.4 million. The feds took another 24%, or $7.2 million. The man ended up negotiating a lump sum payment option with the state and collected just $9.8 million.
The lucky winner probably doesn't think of it as "just $9.8 million." His $6 ticket earned him a 5 million x return on his investment. He claimed to play the same numbers once a week for 16 years. If that's true, he spent just under $5,000 to win the jackpot. For this lucky guy, Megabucks offered a payback percentage of about 196,000%.
The History of the Oregon Lottery
The Oregon Lottery was created through a voter initiative, which was itself created by petition. That's as close to "created by public demand" as legislation gets at the state level in America.
The law literally required the amendment of the Oregon Constitution, at a time when the state was reeling from a nationwide oil recession. Harsh financial conditions no doubt played a role – the lottery was seen as a way to induce economic development and create jobs.
It appears to have worked.
Since launching in the mid-80s, the Oregon Lottery has paid out over $20 billion in prizes, mostly to Oregon residents. The state's also transferred more than $8 billion to date to support causes like public education, municipal and economic development, the development and creation of new state parks, and improvements to watershed and forest fire control efforts.
The launch of VLTs (video lottery terminals) in 1992 was a big boon for the program. These days, the slot and video poker style games categorized as VLTs by the lottery program represent almost ¾ of the state's lottery revenue.
Oregon Lottery was one of the first to support itself entirely by ticket and game sales, which was by design. The lawmakers figured that requiring that at least 50 percent of all lottery revenue be paid out as prizes would help hold down so-called "administrative expenses" that have been a big drag on state lottery resources in other states.
Oregon Lottery is a big deal, representing about 2% of the Oregon state budget, and earning somewhere around $1 billion a year for about a decade. Oregon Lottery claims that 63% of the state's adult population buys at least one game per year, and that their average demographic is identical to the state's own.
There are now some 4,000 retailers selling Oregon Lottery tickets.
Some legislators are attempting to pull back on VLT play, suggesting that the state has legalized slot and video poker gambling in a backdoor way, and that the legality of these games should be put before the citizens. Other lawmakers are looking to expand sports betting and VLT play in the state, pointing to ever-increasing revenues and the difficult economic climate as their evidence.
How to Contact Oregon Lottery
You can contact the Oregon Lottery via an online contact form here.
You can also call 503-540-1000. Their website lists no hours – I would assume normal business hours.
The mailing address for the Lottery Headquarters is:
Oregon Lottery
PO Box 12649
Salem, OR 97309
They operate a fax machine at the following number – 503-540-1001.
Conclusion
Oregon Lottery has a huge variety of ways to play, including some options that aren't available in most other states. Though Oregon takes one of the biggest state tax withholdings from big prizes, the sheer variety of ways to play makes it an appealing place for fans of US draw and scratch-off lottery games.
For further information on Oregon Lottery, be sure to check out their website.